Denver to Vail Limo & Car Service
Luxury Limo Service Between Denver and Vail
If you're looking for a reliable and convenient way to travel between Denver and Vail Colorado, look no further than our car services company. We offer comfortable and affordable two-way shuttle services between these two destinations, like Denver to Vail and Vail to Denver too. Whether you need to get to a business meeting, catch a flight, or simply explore the area, our experienced drivers will get you there on time and in style. With our focus on safety and customer satisfaction, you can trust us to provide you with the highest level of service. Book your ride today and experience the best shuttle & limousine services in Denver and Vail!
Fill the Form for an Instant Free Quote
Vail to Denver Private Transportation
Denver Limo Service LLC is a premier Colorado luxury company that offers Vail limo service. We're here to help arrive with ease and comfort. We are proud of the expertise and knowledge we can offer our clients. Our Chauffeurs are long-time Colorado natives who have years of Mountain driving experience.
If you're traveling to Vail and you fly through Denver International Airport, or Eagle Vail Airport we offer various fleets, such as Executive SUVs, Black Sedans and Sprinter Vans. Our experienced and professional chauffeurs will make sure that you ride with us toward the mountains in a safe manner. The flights are often delayed, and with our excellent staff we'll keep track of your flight, and we will ensure that you'll receive a vehicle waiting for you, regardless of the time of your arrival. If you are traveling with any size group or a small one, Denver 24/7 limo is your reliable limo service Vail to Devern private transportation provider. When traveling, it's not always the most pleasant, and we're here to make your trip as easy and unforgettable as it could be.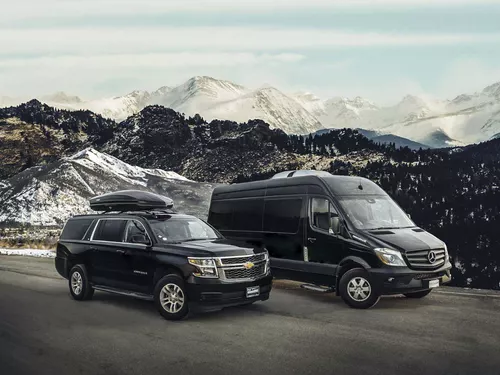 Best Car Service Denver to Vail
The process of hiring a Limo service for your transportation requirements in the mountains is simpler than ever before! Vail Limo provides private car service from Denver To Vail. You can arrange a transportation service from Denver airport to any destination in the Rocky Mountain Area, including Vail Colorado. Select from the luxury collection of SUVs, Sedans, and Executive Vans with prompt service as well as GPS tracking. top-of-the-line cargo containers for luggage, as well as skiing equipment. Our fleet is outfitted with snow tires that offer sufficient traction and comfort on slippery terrains.
At Denver Limo Service LLC, we believe in offering comprehensive, complete travel solutions. From picking you up from the airport to taking the passenger back (after the journey) We can manage all of your travel needs, providing unbeatable Vail Limo solutions. Our chauffeurs are certified to deal with all kinds of climates.
Here are a few of the reasons to choose Vail Limo services today!
Comfortable And Well-Maintained Cars
Large Fleet Of Luxurious Cars
Professional Drivers
Affordable Rates
Why To Choose Our Vail to Denver Airport Shuttle Service
When it comes to Vail to Denver airport limo service, we are the premier choice. Our commitment to exceptional customer service and reliability is what sets us apart from the competition.In our Vail Limo service you will find the airport shuttle, private car service and limousine service cheaper and better rated.
What is our secret? Our team is convincing that success will be achieved step by step. We maintain the highest standards of private Car Service and respect our commitment. In our elegant luxury line, you have found accommodation that speaks for itself. Let's  enjoy the weather of wonderful state together and know all the attractions of Vail.
At our Luxury Private Limo and Shuttle Service Company, our mission is to provide the highest level of customer service and transportation excellence to our clients in Denver and beyond. We believe that every journey should be an experience, and we strive to make every trip comfortable, safe, and enjoyable. We are committed to operating with integrity, transparency, and professionalism in all aspects of our business, from our fleet of luxury vehicles to our highly trained and experienced drivers. Our goal is to exceed our clients' expectations and deliver exceptional value by providing top-of-the-line transportation solutions that are both reliable and affordable. Whether it's a trip to the Denver airport, a special event, party or a business meeting, we are dedicated to making your journey a seamless and stress-free experience.
Book now, arrive in style – Schedule your car service today!  We are damn sure you will never regret on your choice of selecting our limo car service for Denver to Vail.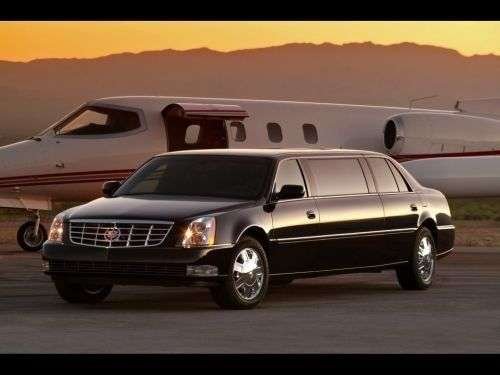 Locations Our Company Serves
Denver Limo Service LLC offers a safe, affordable, and easy way to travel between Vail, and more than 20 cities in Colorado mentioned below.
Colorado Snowsports Museum and Hall of Fame
Gerald R. Ford Amphitheater
Vail limo and Airport Car Service
Denver to Vail | Denver airport to Vail | Car rental Vail CO | Vail Taxi | Vail transportation | Vail car service | Vail to Denver private transportation | Denver to Vail transportation | Vail Colorado to Denver | Denver to Vail car service | Transportation from Denver airport to Vail | Transportation from Denver to Vail | Den to Vail | Car service Denver to Vail | Vail rental car | Vail limo | Vail limo Service | Vail airport car rental | Vail to Aspen shuttle | Vans to Vail | Car service Vail to Denver | Vail transportation service | Vail to Denver transportation | Car service from Denver to Vail | Transportation Denver to Vail | Car service Vail |