Denver to Castle Rock Limo Service
Luxury Limo Service Between Denver and Castle Rock
If you're looking for a reliable and convenient way to travel between Denver and Castle Rock Colorado, look no further than our car services company. We offer comfortable and affordable two-way shuttle services between these two destinations, like Denver to Castle Rock and Castle Rock to Denver too. Whether you need to get to a business meeting, catch a flight, or simply explore the area, our experienced drivers will get you there on time and in style. With our focus on safety and customer satisfaction, you can trust us to provide you with the highest level of service. Book your ride today and experience the best shuttle & limousine services in Denver and Castle Rock!
Fill the Form for an Instant Free Quote
Best Transportation From Denver Airport To Castle Rock
Looking for luxury transportation services from Denver to Castle Rock? Our car services company offers top-notch limo services to take you to your destination in style and comfort. We offer fleet of luxury vehicles that are equipped with all the amenities you need to make your journey a memorable one, including plush leather seats, climate control, and top-of-the-line entertainment systems. Whether you're traveling for business or pleasure from Denver airport to Castle Rock, we'll ensure that your trip is as seamless and stress-free as possible. Our professional drivers are highly trained and experienced, providing a safe and reliable journey from start to finish. Book your limo service with us today and experience the ultimate in luxury transportation.
Let's talk about your next transportation from Denver Airport to Castle Rock. Give us a call at (720) 394-1602 and we'll help you plan a great holiday!
Why To Choose Our Castle Rock Airport Shuttle Service
When it comes to Castle Rock airport limo service, we are the premier choice. Our commitment to exceptional customer service and reliability is what sets us apart from the competition.In our  Castle Rock Limo service you will find the airport shuttle, private car service and limousine service cheaper and better rated.
What is our secret? Our team is convincing that success will be achieved step by step. We maintain the highest standards of private Car Service and respect our commitment. In our elegant luxury line, you have found accommodation that speaks for itself. Let's  enjoy the weather of wonderful state together and know all the attractions of Castle Rock.
Best Limousine Service Company For Denver Co To Castle Co
We are the best Castle Rock Denver car services company for all of your transportation needs. First and foremost, we offer top-quality service that is both reliable and efficient. Our professional drivers are highly trained and experienced, ensuring that you get to your destination safely and on time. Additionally, our fleet of luxury vehicles is equipped with all the amenities you need to make your journey as comfortable and enjoyable as possible. From climate control and plush leather seats to top-of-the-line entertainment systems, we've got you covered. We also offer competitive rates, making our service an affordable option for anyone looking for quality transportation. And, we're available 24/7, so you can count on us for any last-minute transportation needs. Overall, our Car Services Company provides a stress-free and enjoyable travel experience that is second to none.
At our Luxury Private Limo and Shuttle Service Company, our mission is to provide the highest level of customer service and transportation excellence to our clients in Denver and beyond. We believe that every journey should be an experience, and we strive to make every trip comfortable, safe, and enjoyable. We are committed to operating with integrity, transparency, and professionalism in all aspects of our business, from our fleet of luxury vehicles to our highly trained and experienced drivers. Our goal is to exceed our clients' expectations and deliver exceptional value by providing top-of-the-line transportation solutions that are both reliable and affordable. Whether it's a trip to the Denver airport, a special event, party or a business meeting, we are dedicated to making your journey a seamless and stress-free experience.
Book now, arrive in style – Schedule your car service today! We are damn sure you will never regret on your choice of selecting our limo car service for Denver to Castle Rock.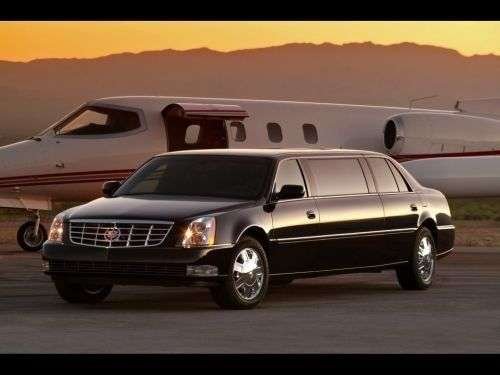 Locations Our Company Serves
We offers a safe, affordable, and easy way to travel between Denver & Castle Rock with and more than 20 cities in Colorado mentioned below.
Best Private Castle Rock Limo Service 
If you're looking for reliable and professional transportation in Castle Rock, then our Castle Rock Limo Service is the perfect choice for you. We offer a wide range of luxury vehicles, from sedans to SUVs, to meet your needs and ensure a comfortable and enjoyable ride. Our drivers are highly trained and dedicated to providing the best possible service, ensuring your safety and satisfaction. We strive to exceed your expectations with our exceptional service and attention to detail. When you choose us, you can trust that you're in good hands, and we will go above and beyond to provide you with the best possible transportation experience. Book with us today and experience the difference that comes with choosing the best Castle Rock Limo Service.
Denver to Castle Rock | Castle Rock transportation | Castle Rock limo | Transportation from Denver to Castle Rock | Castle Rock car service | Ride to Castle Rock | Estes Park to Castle Rock | Van Rental Castle Rock | Breckenridge to Castle Rock | Fort Collins to Castle Rock | Castle Rock to Denver airport |