Colorado Springs Limo Service
Denver Airport to Colorado Springs
Give your guests and co-workers the Denver town car service with luxury transportation! From Denver airport to Colorado Springs and Colorado Springs to Denver airport, the Denver Town Car Service is the personal, private, and luxurious trip you're looking for! Denver town car service is a private transit service dedicated to providing exceptional service to Colorado's most beautiful destinations, including Denver. Enjoy a comfortable and spacious Denver airport to Colorado Springs and Colorado Springs to Denver airport Springs with our car and admire the breathtaking views of the Colorado Mountains. Colorado Springs is a great place to visit for its mountains and the beauty that surrounds it. Colorado Springs also offers a variety of dining options.
Colorado Springs Town Car Service
Denver town Car Service has provided reliable, affordable and luxurious urban car services to the people of Denver and Colorado. Our total commitment is simply to provide the best customer service and unsurpassed reliability and security that has ensured us longevity. Our drivers will always be polite, confident and professional, acting with integrity in everything they do. We are committed to providing the best urban car service in Denver and the beautiful state of Colorado.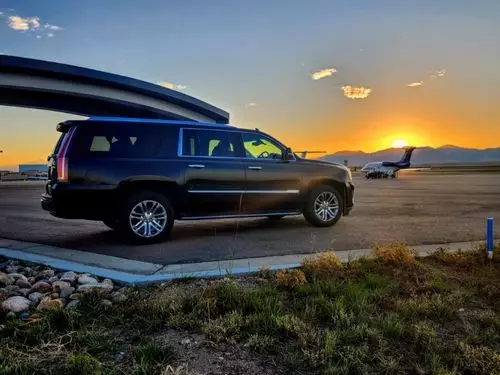 Colorado Springs Airport Limo Service
Our Colorado Springs limousine service always offers the best professional luxury sedans without any problem. Our experienced staff knows what it takes to make your event enjoyable. Trust us to make the necessary arrangements for a worry-free stay. We know Colorado Springs, its surroundings and its attractions. Stretch and relax while we focus on the road. Why risk ruining an incredible opportunity to deal with traffic, parking and other nonsense? Our clients arrive fresh, relaxed and ready to meet their expectations.
Limo Service Colorado Springs
Arrive in style with our Colorado Springs limousine service. Our professionals provide reliable and sophisticated transportation services at affordable prices in the luxury Colorado Spring limousines. Our Colorado Springs limousine service has well-trained, disciplined, licensed and reliable drivers to take you to your next location
Denver Ride offers a safe, affordable, and easy way to travel between Colorado Springs, and more than 20 cities in Colorado mentioned below.
Transportation Denver to Colorado Springs
Car Rentals Colorado Springs | Colorado Springs limo service | Fort Collins to Colorado Springs | Keystone to Colorado Springs | Colorado Springs limo | Colorado Springs to Denver Airport | Limo service Colorado Springs CO | Castle Rock CO to Denver CO | Colorado Springs to Keystone | Denver airport to Colorado Springs | Airport near Colorado Springs | Transportation from Denver to Colorado Springs | Denver airport to  Aspen | Colorado Springs limousine service | Aurora limousine | Car Service Colorado Springs | Van Rental Colorado Springs | Colorado Springs to Estes park CO | Limo service near me | Taxi service Colorado Springs |