Arrive in Style With Our Denver Limo Service
Denver Limo can help you make the right choice when choosing the best transportation company in Denver Colorado. Denver Limo Service LLC offers reliable and convenient transportation services and are best in town. Our customer service specialists will help you with any questions regarding your travel plan. Limo Service Denver customer service representatives are available 24/7 for your comfort. You can relax and let us do all the hard work. Limo Service Denver offers the best pricing in the region. We can accommodate any size group, from one-way transportation to large groups for corporate outings, Airport transportation, birthday parties, or Ski resort transportation in Denver. We offer the most modern vehicles, including Executive SUVs, Town car service as well as gorgeous Mercedes Sprinters Van rental. Denver 24/7 Limo is responsive to customer needs. On every single job, we make a great effort to be the # 1 Denver Limo service and this is the secret of our success.
Safety is our 1st priority at Denver Limo. All of our safe driver have been educated and trained according to the Department of Transportation criteria. Every driver must undergo regular safety training. All of our personal driver are subject to random drug tests and road testing. All drivers must pass background checks, both federal and state. Limo Service Denver has an experienced mechanic who has been working with the company for more than a decade. The detailing staff understands the expectations of customers. Denver Limo will ensure that your chauffeurs arrive in neat and clean vehicles.
Fill the Form for an Instant Free Qoute
Denver International Airport Transportation
Denver International Airport transportation needed? Denver Limo Service LLC provides luxury ground transportation from and to DEN DIA Airport. DIA Limo service is available 24/7. We offer hourly limo service, town car service, and discounts for corporate accounts. It is easy to reach Denver Airport and Centennial Airport with a Denver airport limo.
We offer a safe, affordable, and easy way to travel between Denver International Airport (DIA), and more than 20 cities in Colorado are mentioned below. Our airport transportation is available to take you from and to the DIA airport at any hour of the day or night. Denver Limo makes it easy to avoid the hassles and costs of driving to the airport or paying for parking. You will receive the best customer service from our professionally trained and screened drivers.
Why to Choose Denver Limo Service LLC
When it comes to Denver car service, we are the premier choice. Our commitment to exceptional customer service and reliability is what sets us apart from the competition.In our  Denver shuttle service you will find the airport shuttle, private car service and limousine service cheaper and better rated.
What is our secret? Our team is convincing that success will be achieved step by step. We maintain the highest standards of private Car Service and respect our commitment. In our elegant luxury line, you have found accommodation that speaks for itself. Let's  enjoy the weather of wonderful state together and know all the attractions of Denver, Colorado.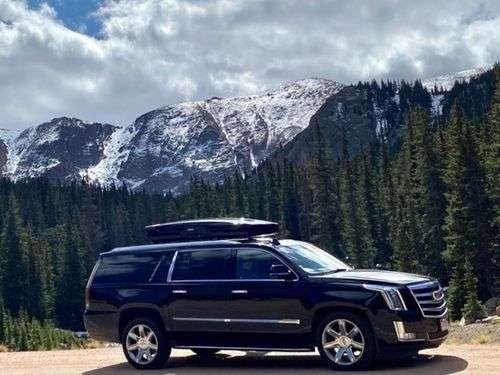 At our Luxury Private Limo and Shuttle Service Company, our mission is to provide the highest level of customer service and transportation excellence to our clients in Denver and beyond. We believe that every journey should be an experience, and we strive to make every trip comfortable, safe, and enjoyable. We are committed to operating with integrity, transparency, and professionalism in all aspects of our business, from our fleet of luxury vehicles to our highly trained and experienced drivers. Our goal is to exceed our clients' expectations and deliver exceptional value by providing top-of-the-line transportation solutions that are both reliable and affordable. Whether it's a trip to the Denver airport, a special event, party or a business meeting, we are dedicated to making your journey a seamless and stress-free experience.
Book now, arrive in style – Schedule your car service today!  We are damn sure you will never regret on your choice of selecting our limo car service for Denver to Castle Rock.
Frequently Asked Questions
Our best rate from DIA to Breckenridge starts from $349.99 plus gratutiy and varies on various factors including time of the day and veichle size.
Our best rate from DIA to Vail starts from $389.99 plus gratutiy and varies on various factors including time of the day and veichle size.
Whether you're traveling for business or pleasure from Denver airport to Colorado Springs, we'll ensure that your trip is as seamless and stress-free as possible.