Luxury Lakewood CO Car Service
Fill the Form for an Instant Free Qoute
Denver Limo Service LLC Luxury Lakewood Limousine
At Denver Limo Service LLC, where we are dedicated to providing exceptional Lakewood Car services. Our services are the epitome of luxury and comfort, making them perfect choice for any occasion. Step inside and experience the spacious interior, designed to accommodate both relaxation and socialization. With generous headroom and ample legroom, you and your guests can stretch out comfortably throughout the journey. Sink into plush, ergonomic seats upholstered in luxurious materials, ensuring maximum comfort.
Our Services are also equipped with state-of-the-art amenities, including climate control, tinted windows for privacy, mood lighting, a premium sound system, and entertainment features with LCD screens. The sleek and stylish exterior design of our vehicles will make a lasting impression wherever you go.
We believe in personalized service. We understand that every customer is unique, and we strive to tailor our services to meet your specific needs and preferences. From customizing the interior ambiance to accommodating special requests, we go above and beyond to provide a personalized experience that exceeds your expectations.
Professional Lakewood Limo and Shuttle Service
Are you looking for a truly exceptional transportation experience in Denver and its surrounding areas? Look no further than our top-of-the-line Lakewood Limo and Car Service. Whether you're heading to the airport, planning a special event, or simply want to indulge in luxury travel, our transportation services are tailored to exceed your expectations.
Step into our luxury services and immerse yourself in a world of comfort and style. With a spacious interior that can accommodate 8-10 passengers, along with ample room for luggage, our Sprinters are designed to make your journey as smooth and enjoyable as possible. Sink into the plush leather seats and revel in the convenience of Bluetooth connectivity, allowing you to seamlessly connect your devices and enjoy your favorite tunes.
Perks of our Luxury Car Service to Lakewood
Luxury and Convenience Combined
We understand the importance of catering to your needs, which is why our vehicles are equipped with a beverage bar area. Sit back, relax, and savor your favorite drinks while our professional chauffeurs take care of the driving. With our Mercedes Sprinter Limos, you'll experience luxury and convenience combined.
Entertainment at Your Fingertips
Our vehicles come equipped with an array of entertainment options to enhance your travel experience. Immerse yourself in your favorite movies or TV shows on the two TV screens, or enjoy a DVD player for added entertainment. The LED lights create a soothing ambiance, perfect for setting the mood for a special occasion. You can also make use of window shades to control the amount of natural light and privacy during your ride.
Unparalleled Customer Service
At the heart of our business is a commitment to exceptional customer service. From the moment you reach out to us, our friendly and knowledgeable team will assist you in selecting the perfect transportation vehicles for your needs and answer any questions you may have. We prioritize open communication, attention to detail, and ensuring that every aspect of your experience with us is tailored to your preferences. Your satisfaction is our top priority, and we strive to create unforgettable memories for you and your guests.
Cutting-Edge Amenities
Our luxury tr boast a range of cutting-edge amenities designed to enhance your travel experience. Stay connected with our complimentary Wi-Fi, keep your devices charged with multiple USB ports, and enjoy high-quality sound systems for your entertainment needs. We also provide integrated climate control to ensure the perfect temperature, and privacy shades so you can enjoy your journey in seclusion. With our Denver Sprinter Limo rentals service, every detail is carefully considered to provide you with an unforgettable experience.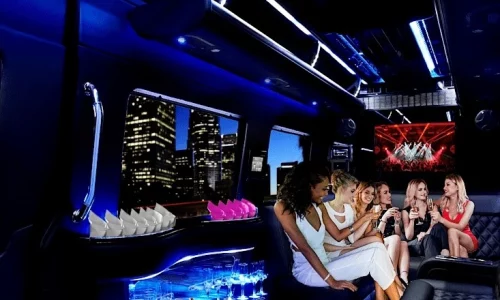 Versatile Services for Any Occasion
At Lakewood car service Rentals, we pride ourselves on offering versatile services to cater to a wide range of occasions. Whether you're attending a corporate event, celebrating a wedding, planning a night out on the town, or requiring airport transportation, our Sprinter limos are a perfect choice. Our fleet can accommodate groups of various sizes, making us an ideal option for both intimate gatherings and larger parties. Whatever the event, we are dedicated to providing a seamless experience that exceeds your expectations.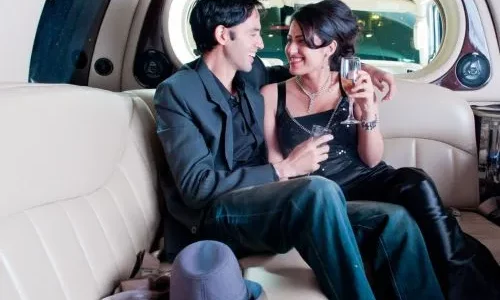 Why Choose Our Lakewood Car Service
Whether you have a final year party or need to catch a flight from DIA (Denver International Airport) in time, all that can be done easily by hiring our Lakewood Limo service. We do anything to make your journey comfortable and safe. Our professional car service offers exceptional quality and customer service to ensure your trip is stress-free and comfortable. Our drivers are experienced and knowledgeable about the Denver area, so you can rest assured that you'll arrive at your destination on time and with ease. We also offer a wide range of vehicle options to fit any group size or travel needs.
Our cars have enough room for your luggage and family members. We are also offering SUV Limo services surrounding Denver . So whether you hire Sprinter Limo or a private SUV, all of our cars are full of safety features. choose Denver Limo Service LLC for the best service in Denver. Book now to experience the difference for yourself!
Our Mission at Denver Limo Service LLC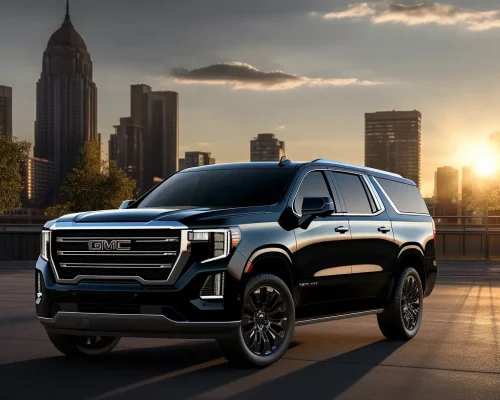 At Denver Limo Service LLC, we have been providing reliable and comfortable transportation services in Denver and nearby areas for over 20 years. Our mission is to offer exceptional quality and customer service to every client, ensuring that their journey with us is smooth, comfortable, and stress-free.
We provide classy and luxurious, yet affordable, black-car transportation in our well-maintained fleet of limos, stretch limos, vans, luxury SUVs, small luxury buses, and Transit vehicles. All of our Denver Limo Service drivers have Colorado Commercial Drivers Licenses, and our vehicles are fully insured, clean, roomy, and comfortable. You will arrive and depart from your destination or special event in style and with ease and enjoyment. Check out what our customers say about us online – we're proud of our excellent reviews.
We offer affordable, competitive, and flexible rates including dynamic pricing. Contact us now by using our easy online booking form – or if you need a limo within the next two hours, call us directly at the number listed below. We usually respond within two hours.
Areas Serves Denver Limo Service LLC
Lakewood Neighborhood Areas
Beautiful Places to Visit in Lakewood
Denver Limo Service LLC Transportation Services in Denver
Book Your Mercedes Sprinter Limo Today
Ready to experience the epitome of luxury transportation in Denver and its surrounding areas? Give us a call today to reserve your Mercedes Sprinter Limo. Our team is available to assist you in tailoring the perfect transportation solution for your needs. Don't settle for anything less than the best – choose our Sprinter limo service and embark on an unforgettable journey in style and comfort.
Frequently Asked Questions