A wedding is one of the most important days in a person's life and couples often strive to ensure that their special day is as enjoyable and memorable as possible. One way of doing so is by hiring a limousine service for your wedding. There are many benefits to using a limousine service on your wedding day, from convenience and luxury to safety and security.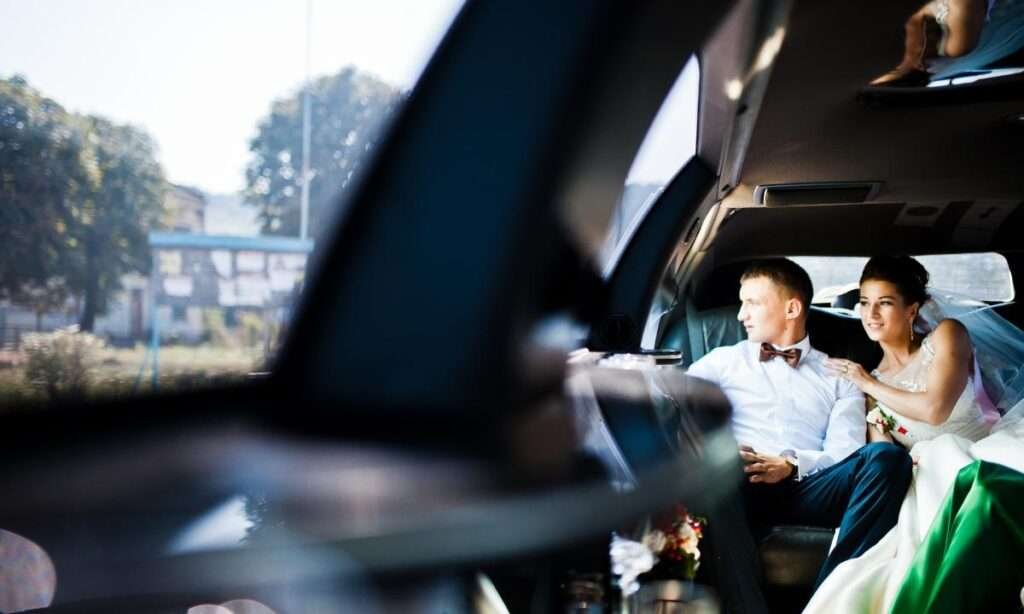 Introduction to Limousine Services
A limousine service refers to upscale transportation services provided by luxury vehicles like limos, stretch limos, and party buses. With its long history as a symbol of wealth and success, hiring a limo adds levels of distinction, class, and elegance to any occasion. From formal business meetings to weddings or concerts, they serve an array of different purposes.
Various limos are available depending on the budget and preference, such as stretch limos with extra features like an elongated passenger compartment, custom lighting, and music systems with different seating options.
Benefits of Using Wedding Limo Service
Using a professional limo service can add not only excitement but also convenience when it comes to planning your special day. Here are some major benefits of hiring a limo service for your wedding:
Increased Convenience
Hiring a professional service can save you from trouble such as running late because the driver will know the best routes to take and the traffic status. Additionally, you won't have to bother about parking or getting lost in unknown streets since you don't have time for that on your important day!
Professionalism and Comfort
Limousines come with great amenities like comfortable seats, an upgraded sound system, and a climate control facility that ensures maximum comfort during long rides with family or friends on your special day! The chauffeur provided by the company would be trained accordingly and will also offer premium hospitality services even before reaching the destination during the journey. What more could you ask for?
Added Luxury and Style
Along with professionalism comes added luxury – ensuring your big-day experience is perfect all around. Having someone lead you at every step relieves stress allowing you more time to enjoy those small moments together that make memories last forever! The sleek exterior combined with classic interior design makes it the perfect choice if you want something luxurious yet stylish at the same time!
Enhanced Safety and Security Features
Safety should never be compromised when it comes to planning your special day, particularly when considering transport arrangements. Additional safety measures taken by experienced chauffeurs include checking brakes & tyers condition regularly; providing drinking water; offering first aid support etc. You can rest assured knowing you're in safe hands throughout your journey!
Affordable Prices for Quality Services
Choosing economical options while managing costs no longer means compromising on quality! Professionals offer competitive rates while ensuring premier services guaranteeing excellent customer satisfaction rates which just goes all around creating positive vibes within budget restrictions!
Availability of Special Packages & Promotions
You may avail of discount offers or customized packages according to your needs making good use of the resources available without hurting your pocket at all by opting in for these amazing deals offered exclusively by these companies now & then! So make sure not to let go of such opportunities specially made keeping in mind their potential customers' needs!
Extra Amenities
That Makes The Occasion Memorable Adding little extras like glasses full of bubbly champagne or lights illuminating inside the cabin makes up for an unforgettable experience that could be ever remembered! Enjoying serenity & peace along with taking pleasure out of a thrilling ride altogether makes up for a remarkable journey ahead filled with love, laughter & happiness!
Fewer Driving Arrangements Needed For Guests By choosing this option, no need to worry about relatives/friends having difficulty arranging their own conveyance since everything would be sorted already! Everyone would reach timely at the desired location in style thus enabling everyone to arrive together after registering their presence individually which undoubtedly adds more fun to the scene!
Conclusion
It can be said that hiring an excellent limo service helps couples create lasting memories right from outset itself till the entire plan succeeds giving satisfactory results overall. All these qualities combined make up the necessary ingredients required to spoil yourself during momentous occasions! Therefore next time if organizing any grand event, remember to have this ace card up your sleeves always ready to take off anytime anywhere without fail!