Know about us !
When you want to celebrate a special occasion, go to or from the airport, or simply travel around town, you may consider hiring a limousine. As a full-service transportation company, Denver Rides in Denver, CO, boasts a wide variety of limos you can choose from. Whatever your travel needs, we're available to help you get to your destination safely and in a timely manner.
Since we have the comfort and safety of all our customers in mind, we deliver nothing but quality service whenever we're hired. We'll make sure that you're feeling confident in our drivers and comfortable during your ride. You can come to us when you need:
Airport transportation

Limousine services

Town car services

Corporate car services
If you're looking for a convenient, comfortable, and enjoyable way to attend a wedding or any other event in the Greater Denver region, consider riding in a limousine. To learn more about our transportation service and rates or set up an appointment, give Denver Rides a call today.
Mr. John's Dream: The Rise of Denver Limo Service
The history of Denver Limo Service is a remarkable tale of perseverance, passion, and love, with its roots dating back to 2010. It all started with our founder, Mr. John, who had a clear vision to provide exceptional luxury transportation services to the people of Denver, Colorado. 
Today, Denver Limo Service is the top choice for limousine services in Colorado. They offer services like group transportation, private car services, and luxury black car services, all with a focus on making each customer feel special. Mr. John's love for his community and his passion for excellent service helped him build a successful business that people can rely on for their transportation needs.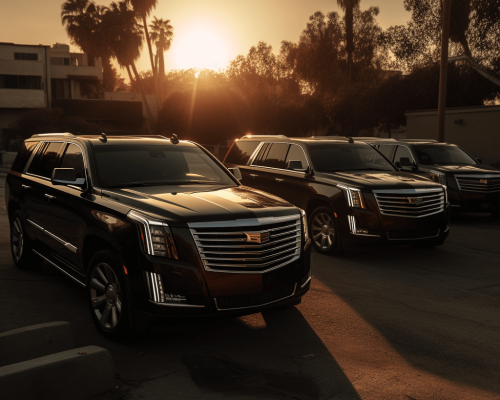 From Inspiration to Reality - The Birth of Denver Limo Service LLC
It was on a trip to a distant city that Mr. John first experienced the unparalleled luxury and comfort of a limousine service. When he stepped into the elegant vehicle, he was captivated by its plush interiors, sleek design, and exceptional attention to detail. The ride was smooth and comfortable, with every need and desire anticipated and met by the courteous and professional chauffeur.
Inspired by this unforgettable ride, he created a similar service in Denver, allowing others to enjoy the same level of luxury and comfort.
With determination and a clear vision, Mr. John founded Denver Limo Service LLC. He focused on high-quality vehicles and professional chauffeurs, ensuring every client felt special and appreciated. Today, Denver Limo Service LLC is renowned for providing exceptional limousine services, and creating unforgettable experiences for its clients, all thanks to one memorable experience and Mr. John's unwavering passion for luxury transportation
Why Choose Denver Limo Service
Luxury and Convenience: Exploring Limo Services in Denver
Denver, a vibrant city nestled in the heart of the Rocky Mountains, is known for its breathtaking landscapes, thriving arts scene, and rich cultural heritage. Whether you're a resident or a visitor, navigating this bustling metropolis in comfort and style is an essential part of the experience. This is where limo services in Denver step in, offering a luxurious and convenient mode of transportation that elevates any occasion.
Unveiling Elegance and Sophistication: Denver Limo service is more than just a means of getting from point A to point B. We embody luxury, sophistication, and unmatched comfort. Imagine being chauffeured through the city's iconic streets, enjoying panoramic views of the stunning skyline and majestic mountains from the plush interior of a premium limo & Car Service.
Tailored to Your Needs: One of the key features that set Denver limo service apart is our flexibility. We cater to a variety of needs, whether you're attending a corporate event, Red Rocks Concert, celebrating a special occasion, or simply desire a lavish airport transfer. We offer services from sleek sedans to spacious SUVs and Larger Party buses. 
Professionalism at its Finest: When you engage a Denver limo service, you're not just hiring a vehicle – you're securing a professional chauffeur dedicated to ensuring your journey is seamless and enjoyable. These experienced drivers are well-versed in the city's routes, traffic patterns, and local attractions, guaranteeing a hassle-free ride.
Special Occasions Elevated: Denver Limo services add an extra layer of glamour to your special occasions. Whether it's a wedding, prom night, anniversary celebration, a milestone birthday, Red Rocks concerts, or Sporting Events arriving in a stylish limousine creates unforgettable memories. The attention to detail, impeccable service, and luxurious ambiance of the limo set the tone for a truly remarkable experience.
Effortless Airport Transfers: For both leisure and business travelers, Denver limo services offer a stress-free solution for airport transfers. With punctuality and efficiency as top priorities, these services ensure you reach the airport or your destination on time, all while enjoying the comfort and exclusivity that only a limousine can provide.
Exploring Denver's Delights: If you're a visitor to Denver, our limo service can become your personal guide to the city's finest attractions. From the bustling LoDo (Lower Downtown) district to the historic Larimer Square, a chauffeur can whisk you away to explore the city's cultural landmarks, gourmet restaurants, and entertainment venues.
Booking Your Limo Experience: Booking with Denver limo service is a straightforward process. Our company offers online reservations, allowing you to choose your desired vehicle, specify your itinerary, and even customize your experience with optional amenities.
In a city as diverse and captivating as Denver, embracing the opulence of a limo service not only adds a touch of elegance to your journey but also enables you to immerse yourself in the beauty of the surroundings without the distractions of driving.
Conclusion: When in Colorado, indulging in Denver limo service is more than just a mode of transportation – it's a statement of luxury and refinement. From enhancing special occasions to simplifying airport transfers, these services provide an unparalleled experience that transforms your time in Denver into an unforgettable adventure. So, whether you're a resident looking to celebrate in style or a visitor exploring the city's wonders, consider the allure of Denver Limo service to make your journey extraordinary.